It's no secret Chicago has some the greatest restaurants in the country. They also have some of the best outdoor patios to accompany them. If there's one thing we all love, it's a quiet outdoor oasis with a glass of vino and good company. Although the weather here is becoming cooler and cooler by the week, there are still a few patios you have to try before they close up until next spring. Here are some of the best we've come across this year.
​​​​​​​

River West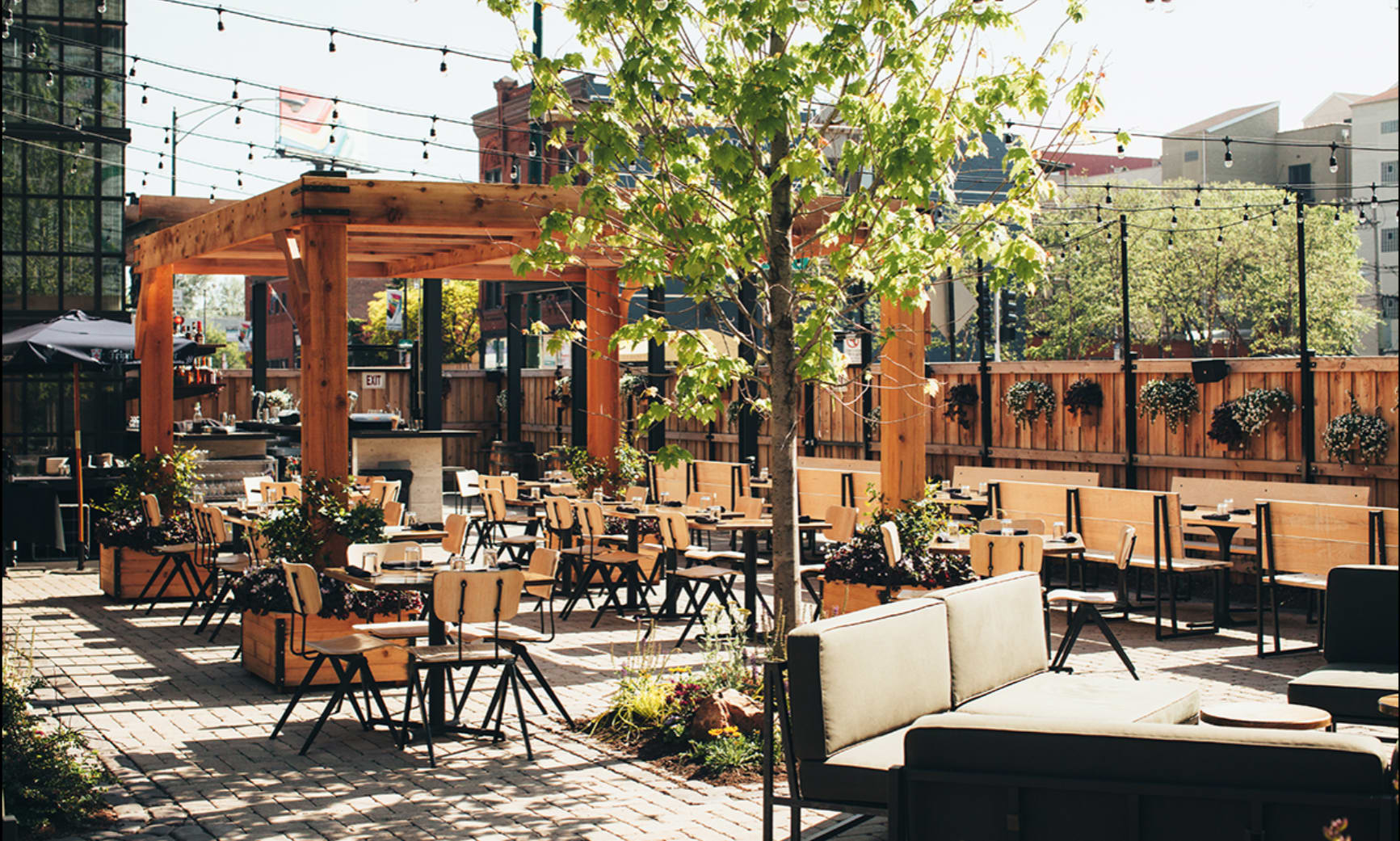 The Dawson
730 W. Grand Ave., 312-243-8955 The mostly glass exterior can appear intimidating and cold, but once inside, The Dawson becomes warm and inviting. Stepping outside, the enclosed patio takes you to a quieter place that you wouldn't believe was right next to train stop or main artery of the city. The food is unique but still directed towards average "foodie" with bacon wrapped dates, wood-fired hangar steak, and avocado toast with burrata. Spend a morning here for brunch or an afternoon basking in the sun sipping on house made sodas.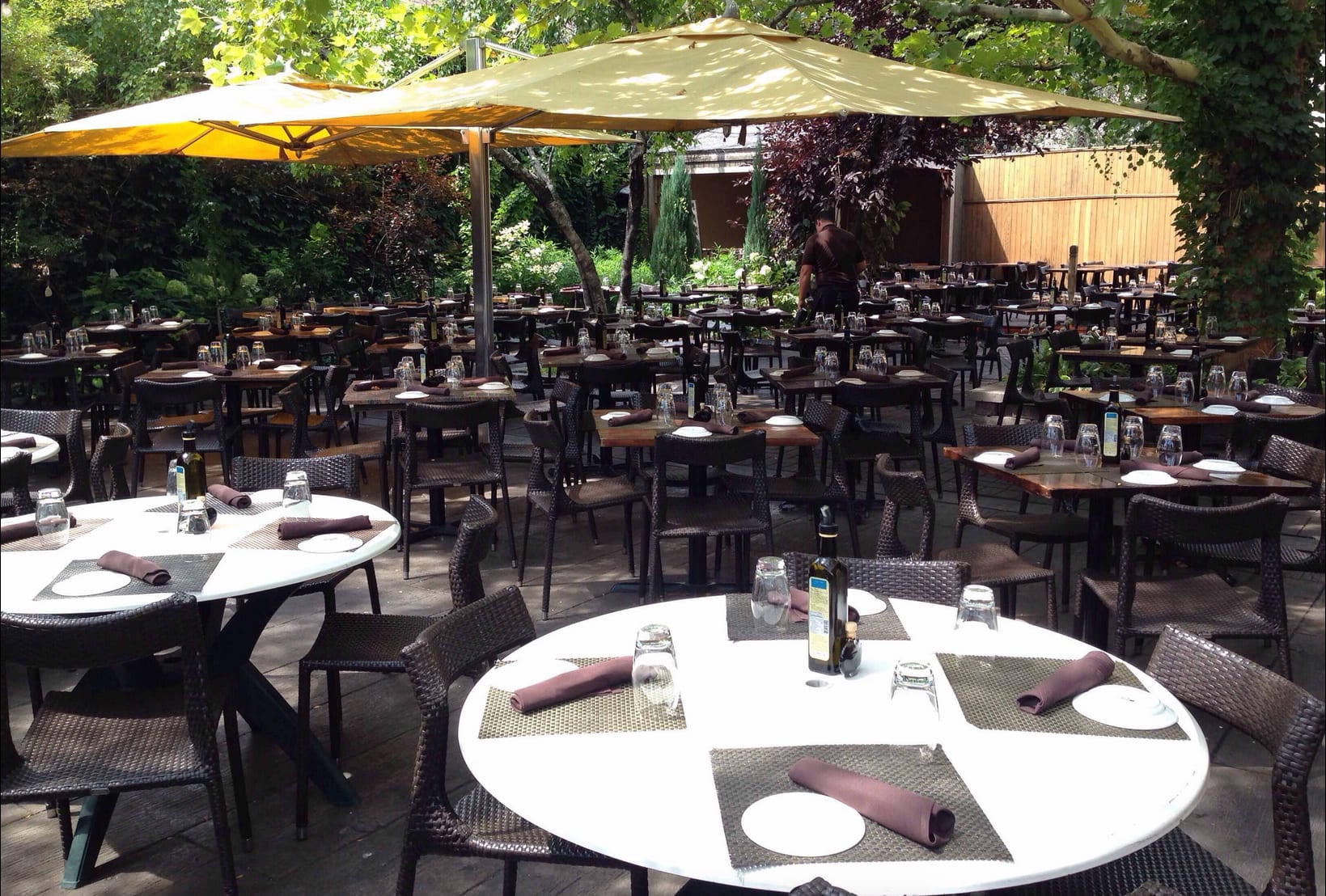 Piccolo Sogno​​​​​​​

464 N. Halsted St., 312-421-0077 It's no question why this authentic Italian spot is called "little dream". Ivy covered walls enclose the outdoor patio while long standing trees offer shade from the sun. Piccolo Sogno is truly a place to get away from the city without ever having to leave. We highly recommend the Spaghetti Neri with a variety of seafood, San Marzano tomatoes, and red pepper flakes.


Logan Square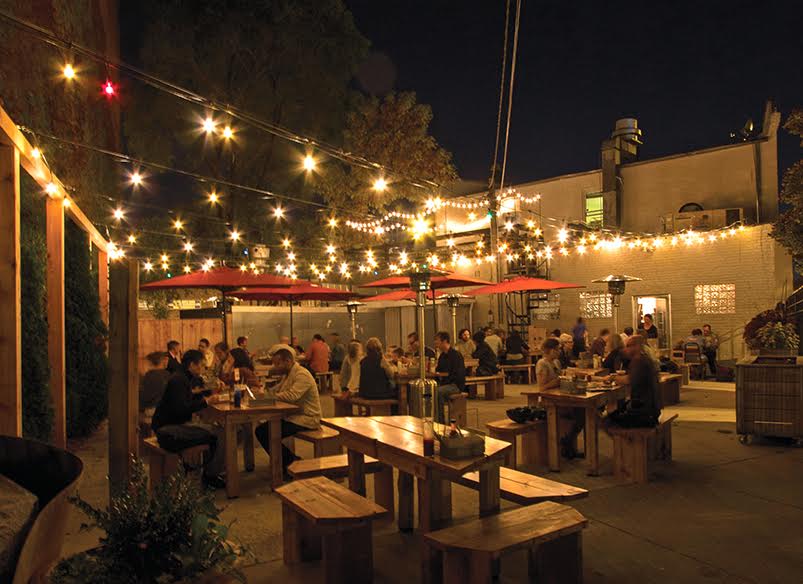 Honey Butter Fried Chicken
3361 N. Elston Ave., 773-478-4000 If you're looking for the best fried chicken on the north side, Honey Butter Fried Chicken is the place to go. The food is exactly what the restaurant promise: chicken fried in honey butter. It's amazing, a little greasy, but perfect at all times of day (and all states of mind). The patio is surprisingly quiet for being just feet from busy Elston Avenue. The overhead string lights and patio style seating creates a casual and fun vibe for its guests. A great local spot for Avondale/Logan Square residences.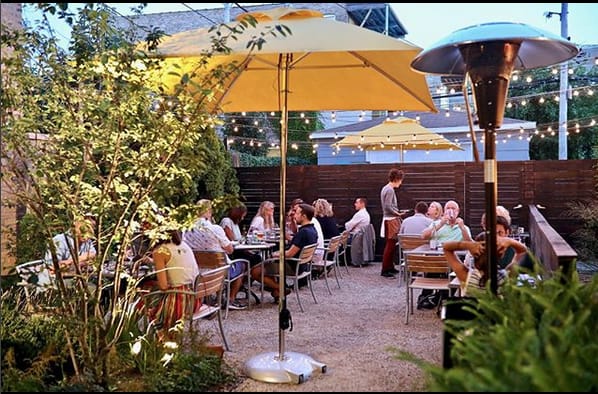 Giant
3209 W. Armitage Ave., 773-252-0997 From a chef who worked at the recognition worthy Lula Cafe on the actual Logan Square, Giant was born. Despite only having 44 seats available, there's something for everyone to eat at this skyrocketing hot spot. Enjoy ribs, roasted cauliflower salad, homemade pasta, or a tri-tip steak. You have options. The outdoor patio is first come first serve, so get there early!


Lincoln Park/Lakeview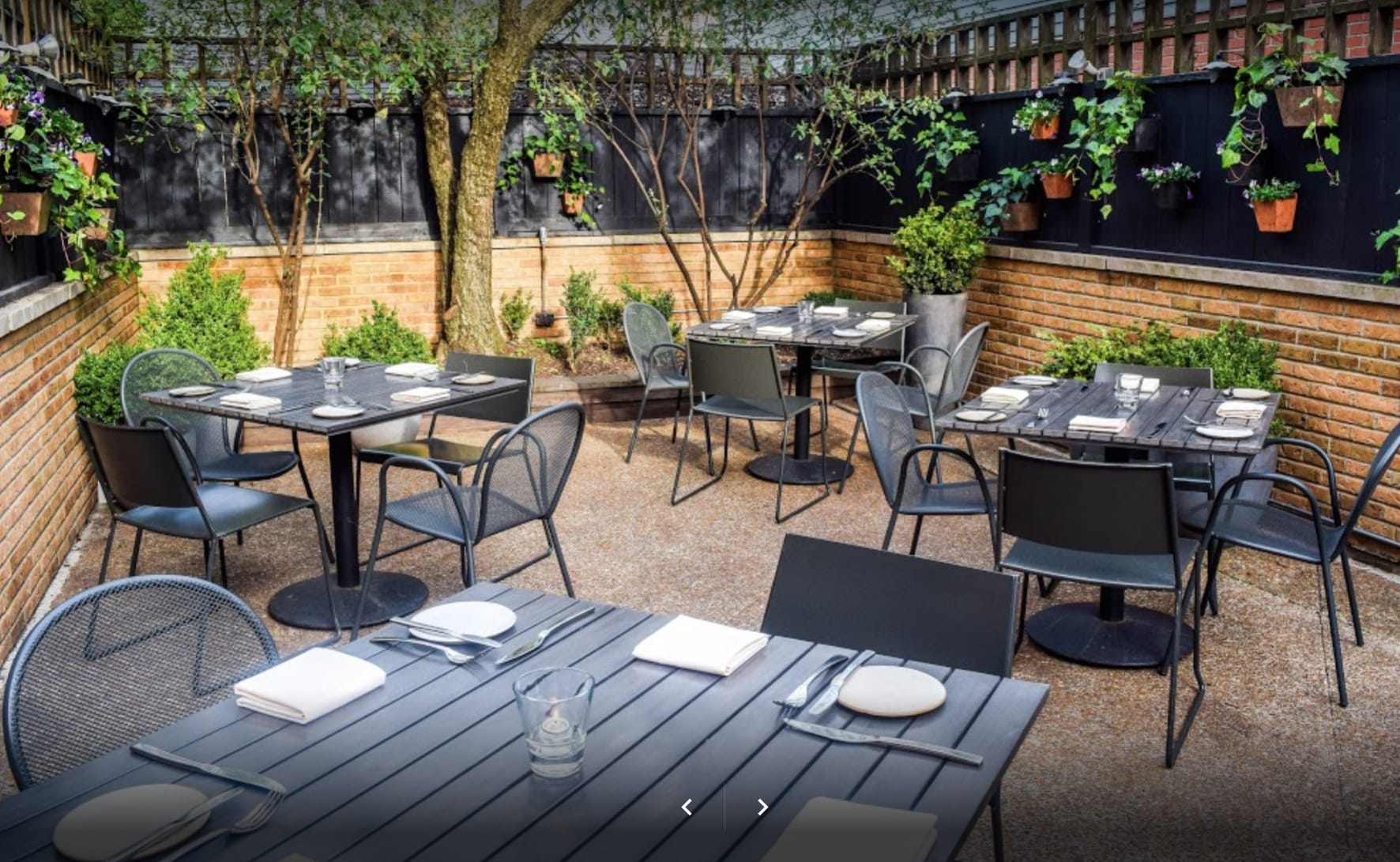 Boka
1729 N. Halsted St., 312-337-6070 A mere five minute walk from the Armitage Brown Line stop, Boka is a shining star among the Lincoln Park restaurants that reside along Halsted Street. Cozy up in this intimate, not overly crowded outdoor patio and enjoy some of the best food Chicago has to offer.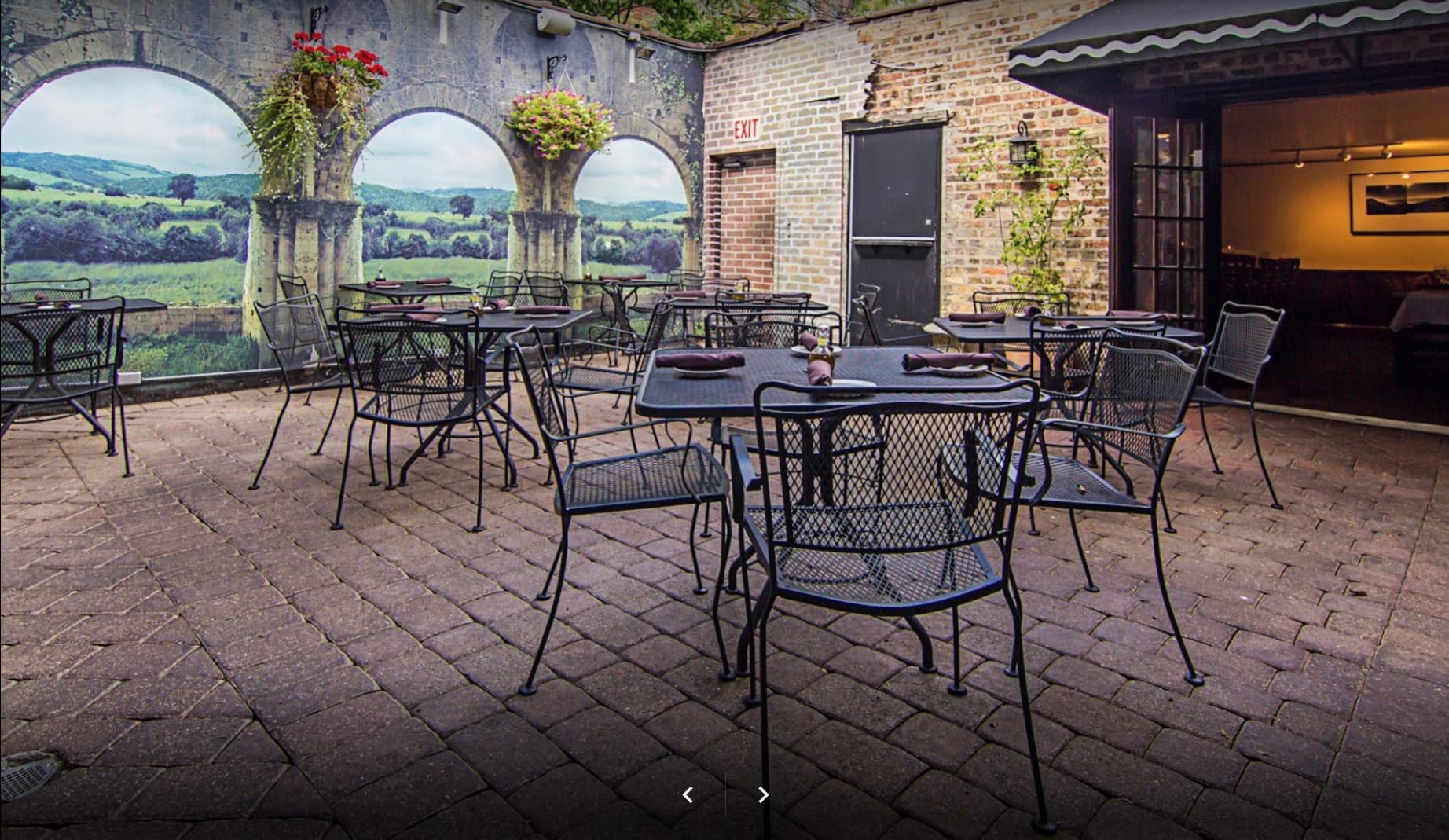 Mia Francisca

3311 N. Clark St., 773-281-3310 Despite sharing a boarder with the never quiet Wrigleyville, Mia Francesca offers a quiet getaway from the beer and bros who occupy the neighborhood. Enjoy a classic Italian meal out on the patio while a Tuscan style mural transports you across the ocean, where no baseball can be found for thousands of miles.
​​​​​​​

Roscoe Village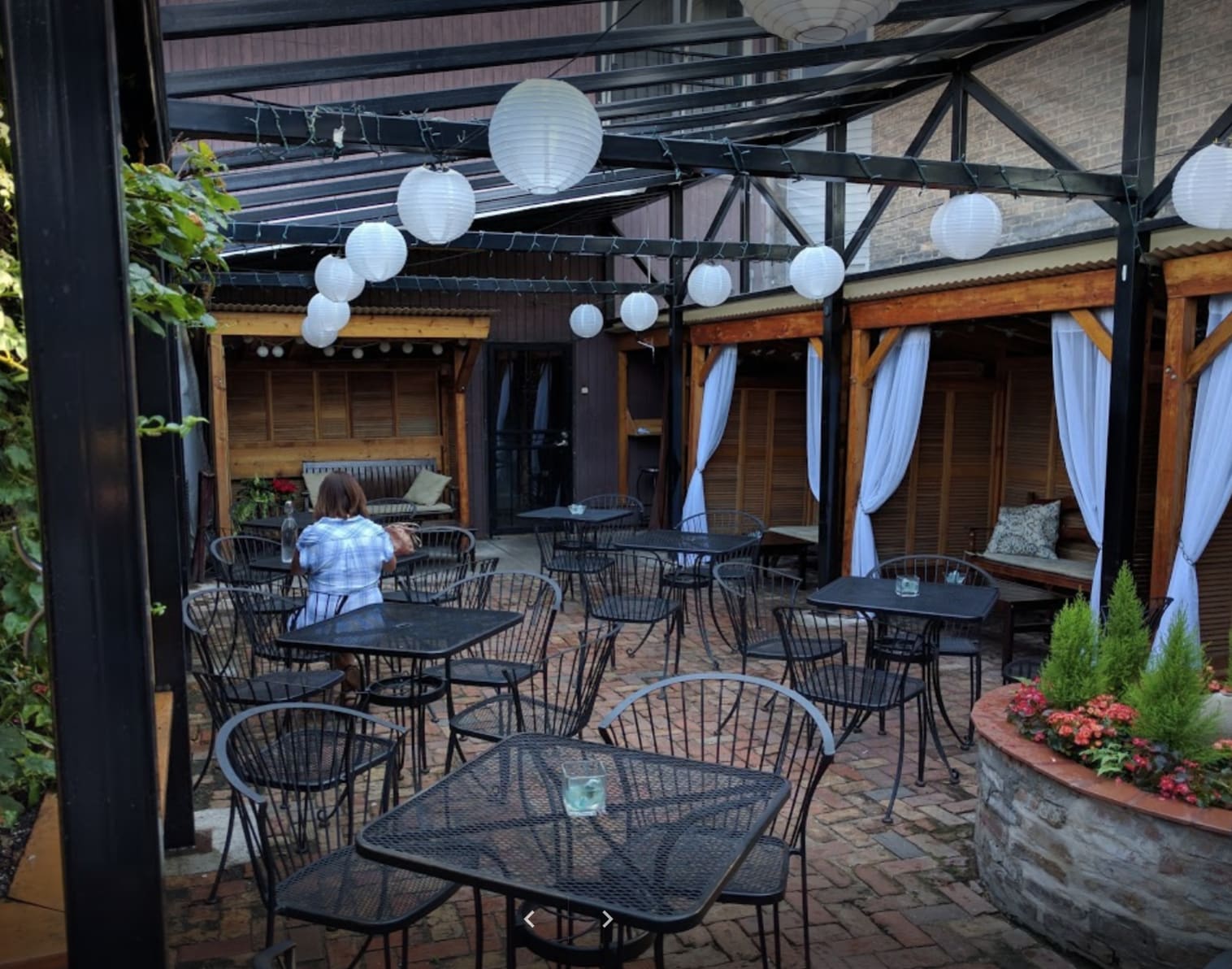 Volo Restaurant Wine Bar
2008 W Roscoe St, 773-348-4600 Perfect for a night out away from the kids. Volo offers an extensive wine list with small sharing plates you can enjoy in their cozy patio with a few private bungalow style booths.


Gold Coast/ Michigan Avenue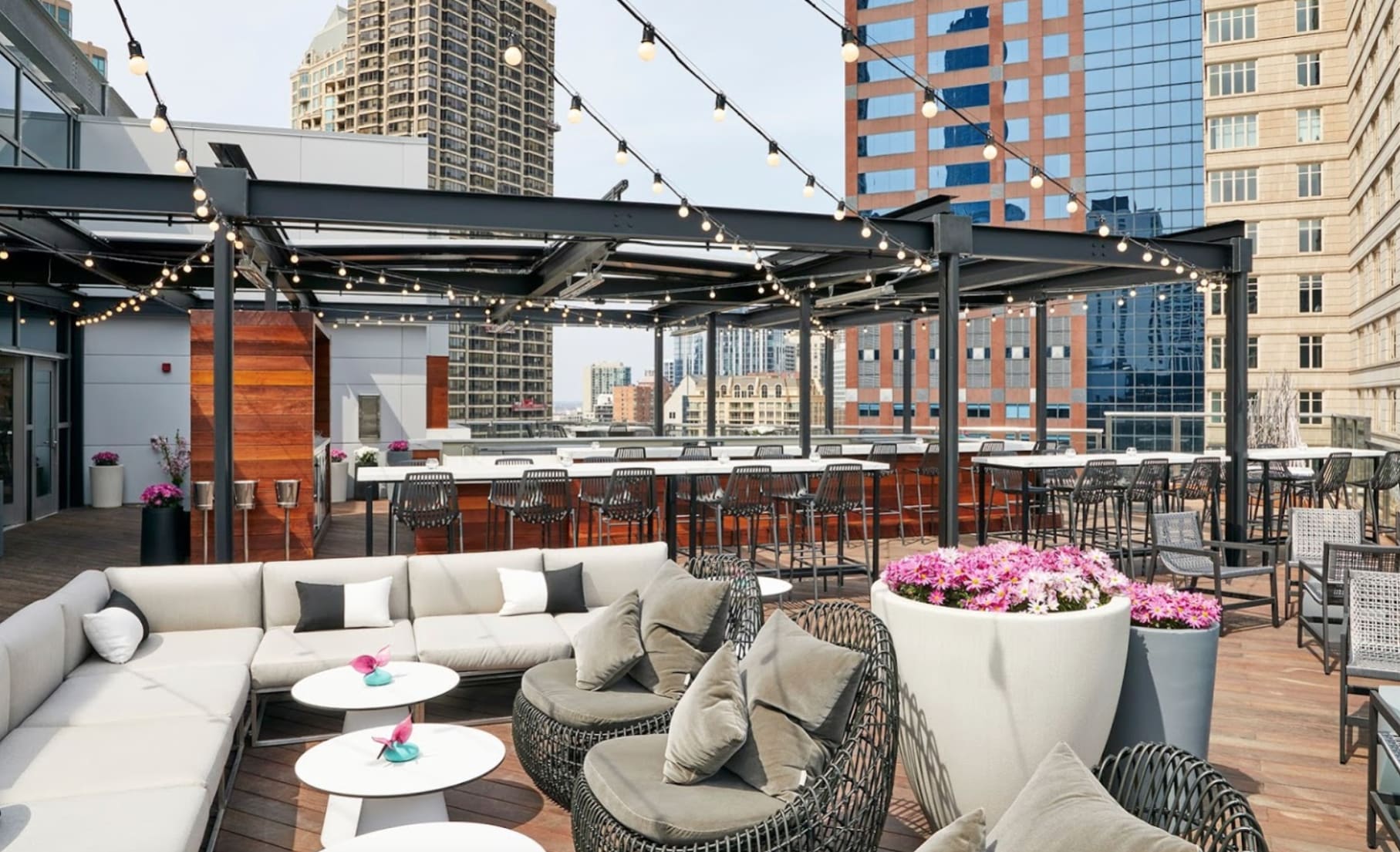 Noyane
101 East Erie Street, 21st floor rooftop, 312-667-6796 Settled atop the Conrad Hotel, Noyane has already made a name for itself within the short time it's been open. Enjoy a unique twist on alcoholic classics while marveling at panoramic views of Chicago's finest architecture from 21 stories up.