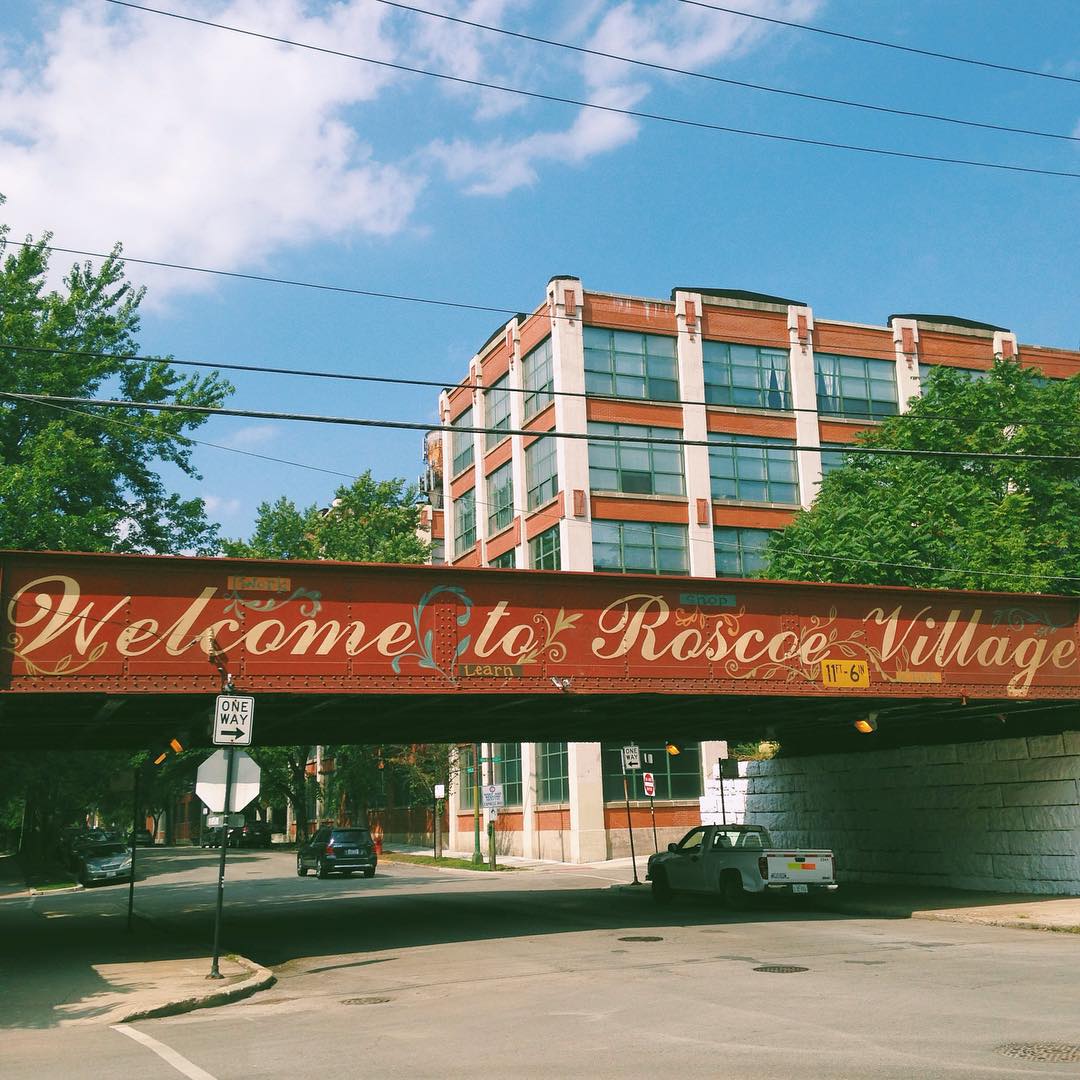 Roscoe Village resides in Chicago's North Center area and ranges from Addison Street to Diversey and Ravenswood Avenue to the Chicago River. Its namesake street runs from east to west and hosts commercial and residential buildings. With easy access to the El's Paulina and Addison Brown Line train stops plus the Western bus, it's easy to get to and from this happening neighborhood. Here's a look at the unique area to help you decide if it's a place you may want to live.
A Look into the Past
Roscoe Village became a well-known residential area around in 1903 with the opening of Riverview Park. The 76-acre amusement park featured roller coasters, a fun house, a Tunnel of Love and more. Infrastructure including housing and shops quickly sprang up in the area to cater to the many park employees.

In the 1920s, German Americans moved to the neighborhood and frequented the park, contributing to it's early growth. During World War ll, however, property values dropped as many Chicagoans left the city in favor of suburban life thanks to road growth. Riverview Park was shut down in 1967 and the area now houses businesses and a police station.

​​​​​​​When the housing market improved toward the '90s, Roscoe Village was once again a highlight of the city as property management companies built apartments and eager new homeowners moved in. Today, the area is a favorite of young families, retirees and millennials alike thanks to the wide variety of attractions, dining options and many styles of residential architecture.
​​​​​​​

Architecture: Living in Roscoe Village

If you're considering moving to the area you may be interested in the many single-family homes featuring 3-4 floors of space with 3-5 bedrooms, multiple bathrooms and backyards built for entertainment. Or, for an investment property consider purchasing a duplex or an apartment building from recently built, modern styles to older homes converted to house multiple apartments. Renters will find many units available from one-bedrooms to three-bedrooms allowing for a variety of family sizes and roommate situations. From Calcutta marble baths to custom fireplace mantels and beautiful roof decks you're sure to find Roscoe Village real estate that suits your buying or renting needs.
​​​​​​​

Work Hard, Play Hard

If you're looking for a quick dinner or a pick-me-up brunch in Roscoe Village head to . This diner offers all the classic dishes like fried chicken and waffles or hashbrowns and texas toast, while also bringing in some Southwest flair with chilaquiles, chorizo omelets and huevos locos.
Those who dig Mediterranean cuisine can stop by for rich, tasty falafel, fresh Turkish feta salad or hearty beef kebabs. Chef Ezgi Bozdas takes inspiration from Turkish flavors while adding his own unique twists like the ezme, a cold appetizer featuring pomegranate molasses, finely chopped tomatoes and fresh herbs.
Vegetarians love Lucy's Cafe - formerly known as Victory's Banner - where you can find soy bacon omelets, sriracha and avocado scrambles or "meat" lovers skillets loaded with all your favorite veggies and a mix of tasty soy "meat" options.
​​​​​​​

Chicago is a city of street fests and this neighborhood is no slouch. Enjoy the Midwestern summer at Retro on Roscoe, a throwback fest featuring a classic car show, food and drink vendors and local musicians on multiple stages. If food-specific gatherings are more your thing check out Burger Fest or Bourbon and Barbecue Festival.

If you have young kids and want to find a place to play in the area visit Fellger Playlot Park at the intersection of Belmont and Damen. There, you'll find a ⅔ acre play area featuring a picnic area and soft-surface playground including equipment like slides, bridges and ladders.
​​​​​​​

Plus, you can head to Clark Park on the Chicago River where the Chicago Park District holds rowing classes and events for those who want to participate or watch the Chicago Rowing Foundation teams go streaming by. Rent a kayak or canoe or bring your own to take advantage of the public boat dock for non-motorized watercraft.
​​​​​​​

Let us Help You Find Your Roscoe Village Dream Home

Do you want to spend time browsing fests and wandering the restaurants of Roscoe Village? Why not make it official and move to the charming neighborhood? The talented team at KlopasStratton can help you find the perfect house to buy or rent and turn into your next dream home. From narrowing down the options to touring listings and signing the paperwork you'll enjoy every step of the process thanks to the experienced team's knowledge of Roscoe Village and all of Chicago's top neighborhoods.