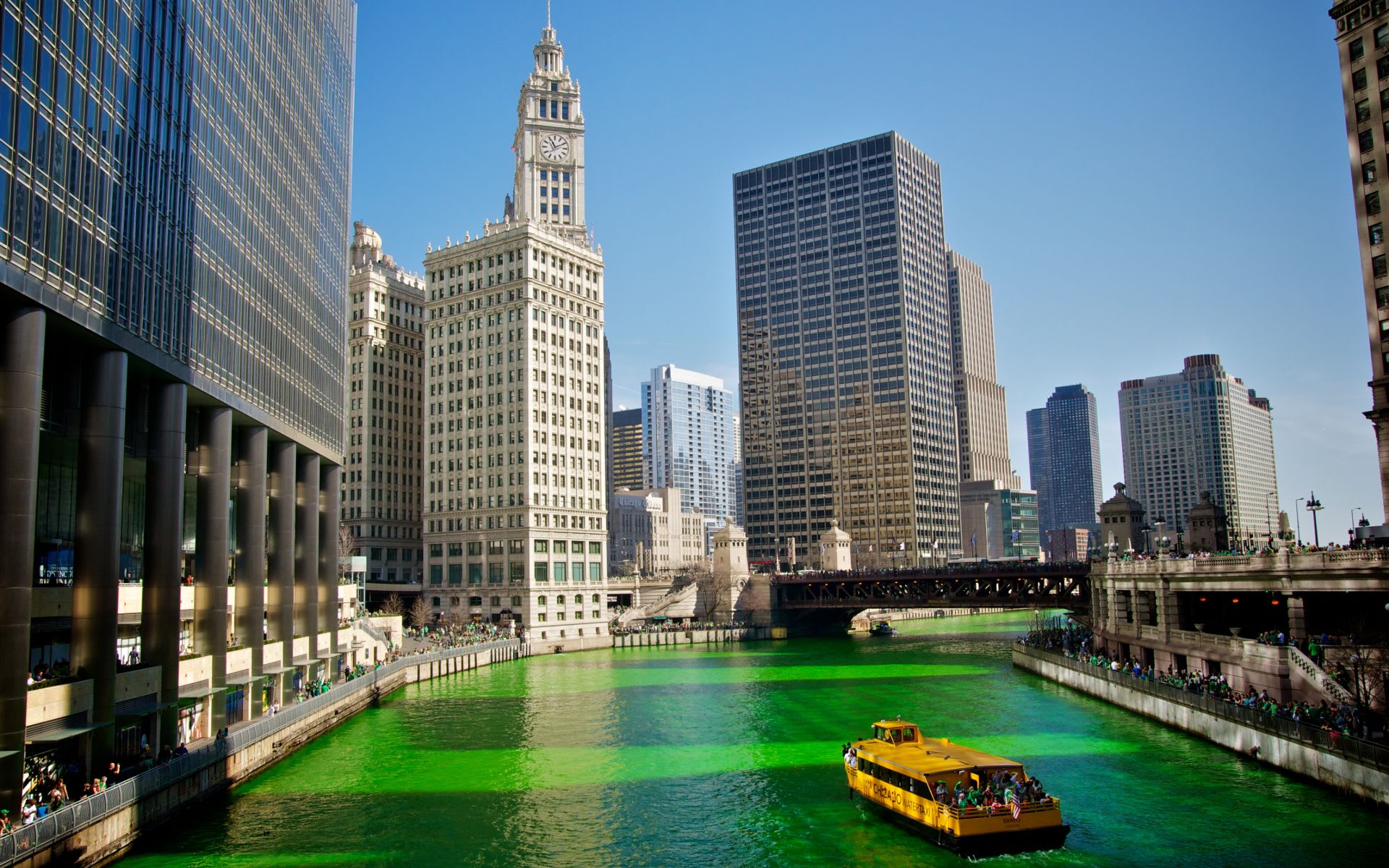 Photo by Max Talbot
The Windy City loves a good party, especially when it's centered around celebrating local heritage. That's why St. Patricks Day is such a big deal! Every year, around March 17th the city starts to look a little green as residents and travelers prep for this Irish Bash. From incredible food to haunting music, you'll love making the most of this unique holiday. If you're ready to embrace your Irish heritage - or even just pretend for a day - here are five special events to help get in the spirit and provide a glimpse of the distinctive culture.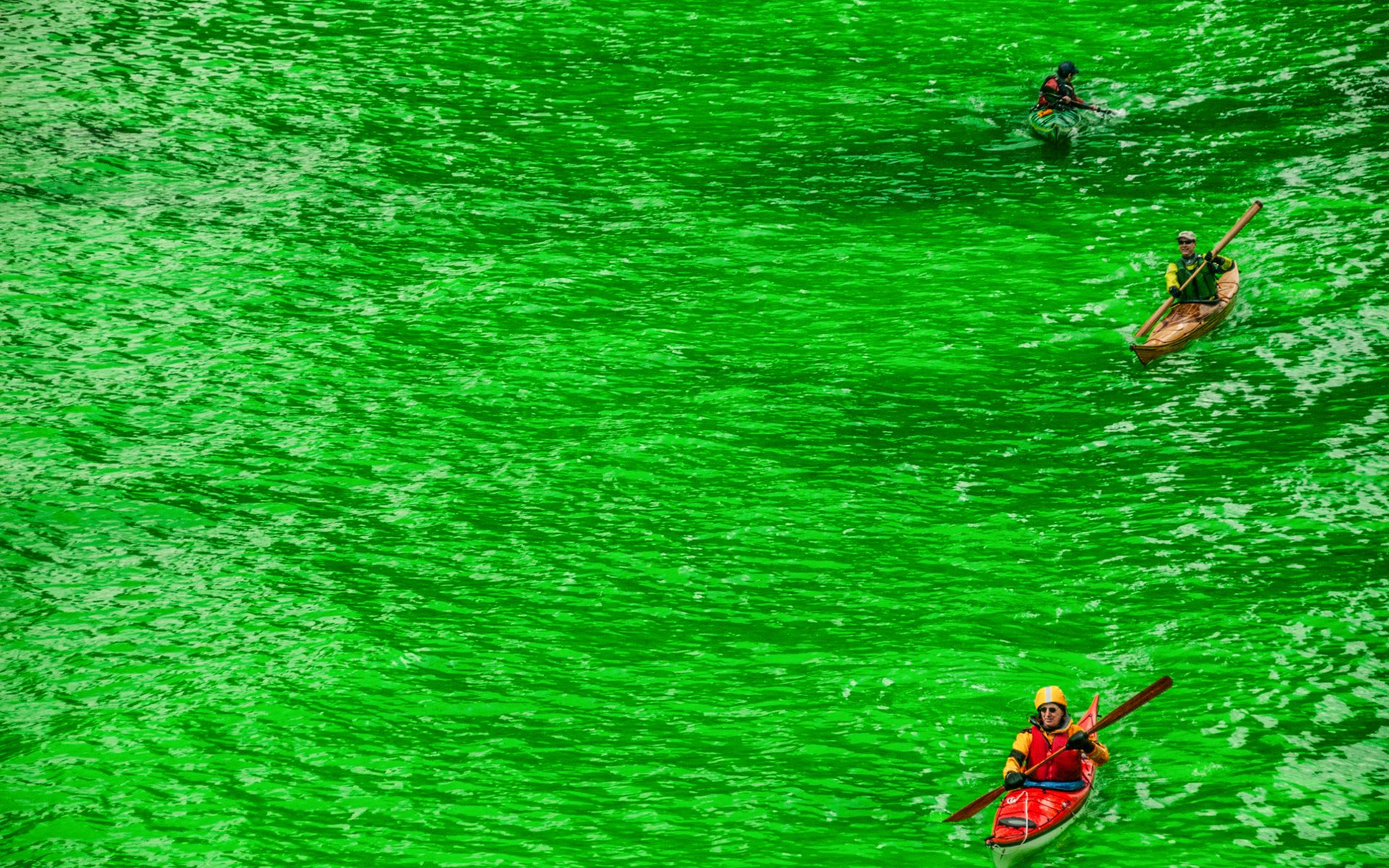 Photo by Ken Ilio
1. Watch the Chicago River Go Green
On Saturday, March 16th at 9 a.m. the city gathers downtown along the bridges over the Chicago River to watch it turn green. The fun-loving crowd erupts into cheers as the dye boat cruises under Michigan Avenue leaving behind a churning lime-colored wake. Keep an eye out for the notorious Loch Ness Monster following behind the lead boat. Every year, a local kayak crew is joined by a kayaker who captains a special boat that looks like "Nessie." Some of the paddlers in the troupe will even flip underwater for a moment or two before coming up to the delight of the cheering crowd. Be sure to dress warmly - this day is notoriously chilly, but that doesn't stop millions of tourists and locals from coming out to see the Chicago River turn green.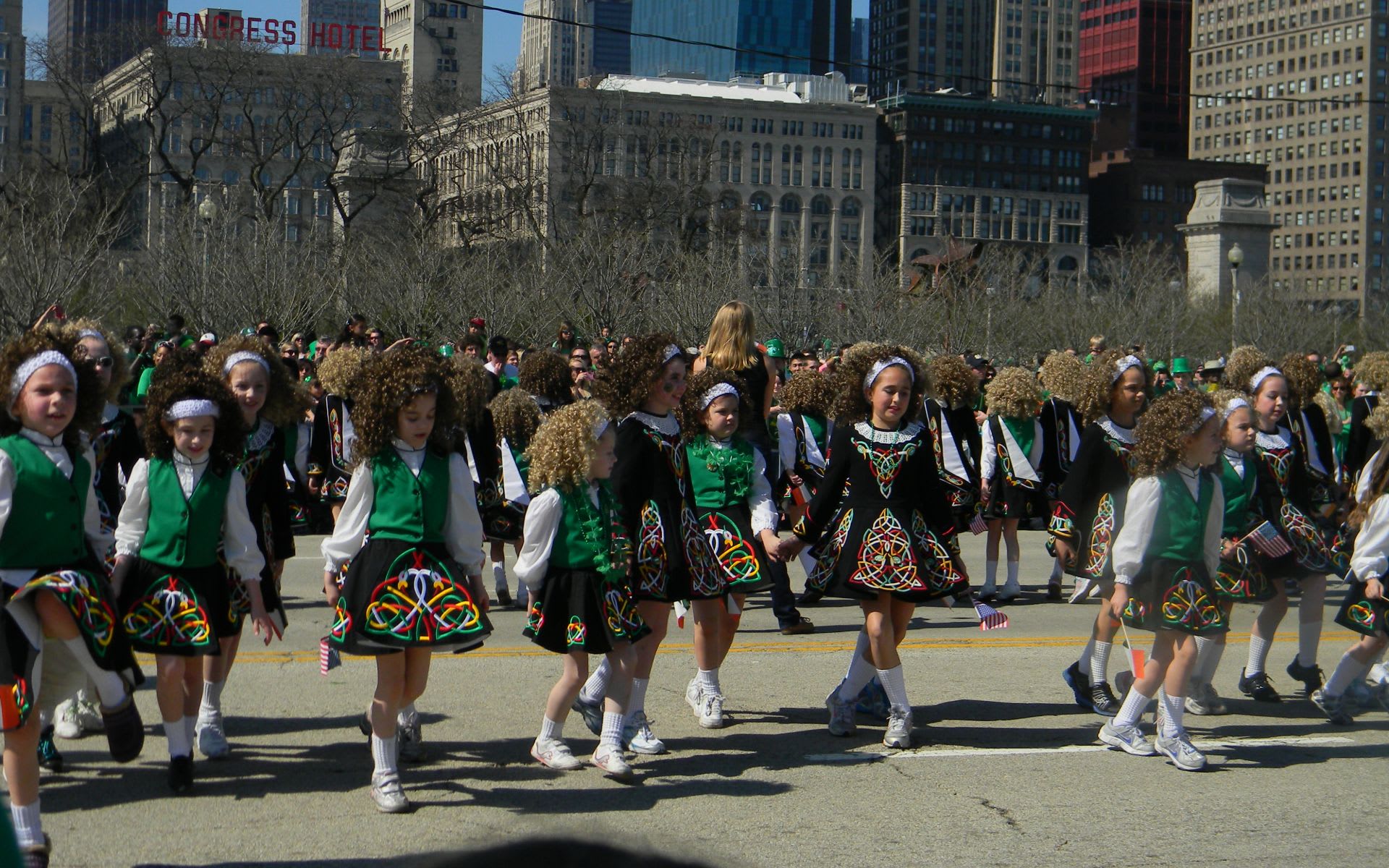 Photo by Marta Sand
2. Head to the South Side Irish Parade
The will begin on Sunday, March 17th at 103rd and Western. The route goes south along Western Avenue and stops at 115th street. Each year, a different set of participants march the route, but you're sure to encounter Irish music, kilts and bagpipes, traditional step dancing and the South Side Irish Parade Queen.
​​​​​​​

3. Bring the Family to the St. Patrick's Festival
If you're looking for a family-friendly St. Paddy's event, head to the at the American Irish Heritage Center. The event starts after the parade on March 16th at 1 p.m. and goes into the night until 12 a.m. Little ones will love the kid's activities and watching the traditional dancers from O'Hare School of Irish Dance. Everyone enjoys listening to beautiful Irish music from various singers and the . Those who have Irish heritage, pop into a genealogy workshop to see if you can pinpoint where your ancestors lived in Ireland and when the family moved to the U.S. You can also support local artisans by purchasing beautiful crafts at the Arts and Crafts Fair and book sale.
​​​​​​​​​​​​​​

4. Enjoy Tasty Irish Fare​​​​​​​
No St. Paddy's celebration would be complete without the rich, savory flavors of Irish cuisine. You'll love the pub culture at at 2913 N Clark Street where you can feast on tattie skins and black pudding with a malt beverage or try a haggis pot and some whiskey. Next, visit at 4557 N Ravenswood Ave to warm up with some traditional shepherds pie made with mashed potato and cheddar cheese crust, peas, carrots, gravy and ground beef. Or, grab The Full Irish, a mix of rashers, bangers, grilled tomato, black and white puddings and eggs.
​​​​​​​

5. Run a Race for Charity
There are numerous opportunities to get in a run before taking part in St. Paddy's Day festivities! Run the , a one-mile race on Western Avenue at 11:30 a.m. on March 17th. Part of the proceeds goes to the South Side Irish Parade. Or, amp up your mileage by running the on Cannon Drive at Fullerton Parkway. A portion of the entry fees will go toward Resilience, a not-for-profit that offers medical and legal advocacy through counseling, trauma therapy and crisis intervention to sexual assault survivors in the Chicago area.
​​​​​​​​​​​​​​
Keep the Celebration Going and Move to Chicago
If you're looking to make Chicago home, contact the
Klopas-Stratton
team to learn which neighborhood best suits your lifestyle. Our team of agents can show available homes from the South Loop to Lincoln Park, Lakeview to West Town, and everywhere in between to help find your next home. Then, you can take advantage of the city's unique Irish heritage all year round!